Jack +
Buy a "+" series machine to have integrated wifi and use the free app to control it remotely.
NB: you need to purchase the gateway for the connection.
---
Amazon Server
The Jack software is in the cloud using the Amazon European Server (AWS) to be faster in sending and reading information and guaranteeing security at the highest level. You also avoid purchase and maintenance costs for servers or PCs.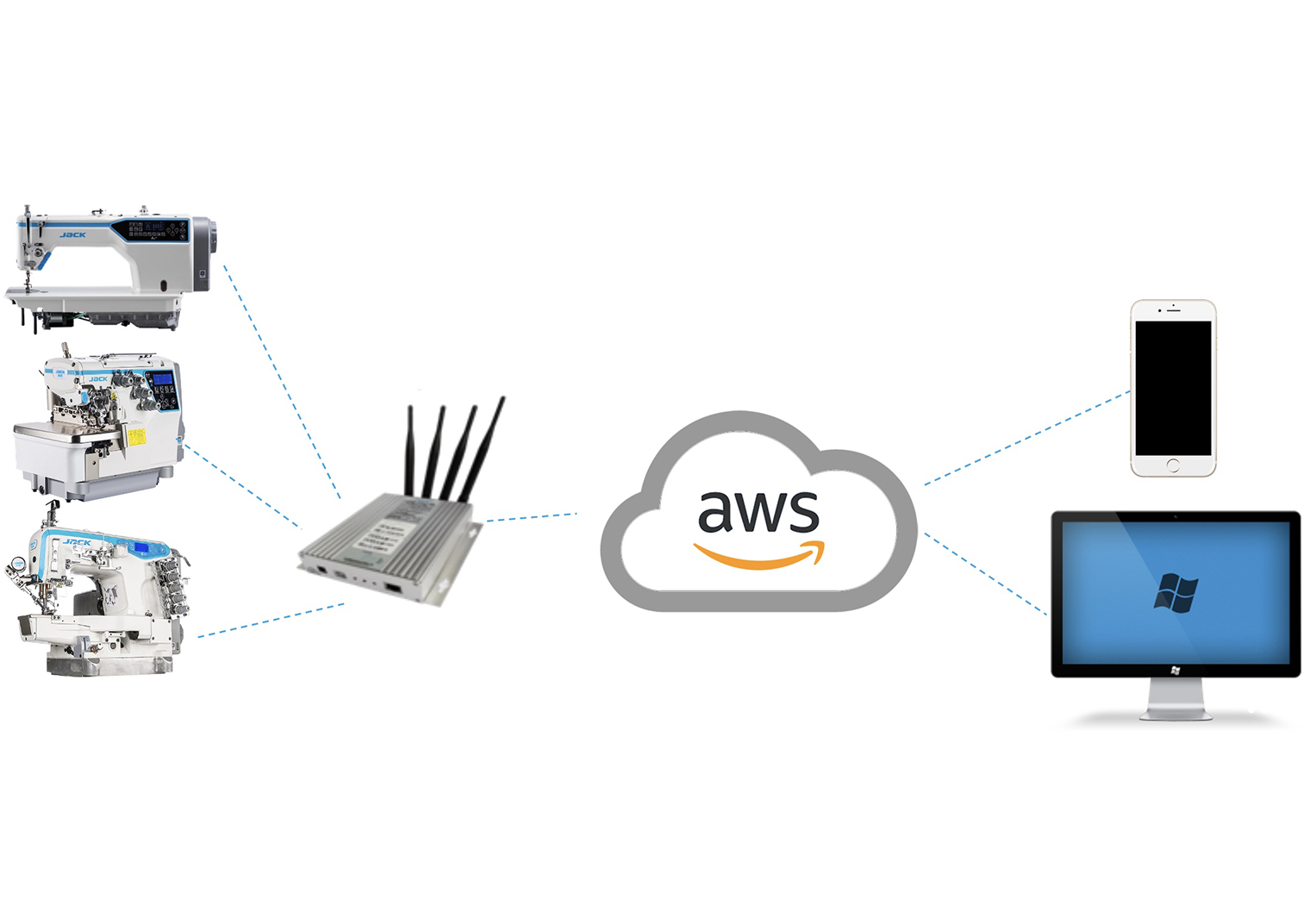 ---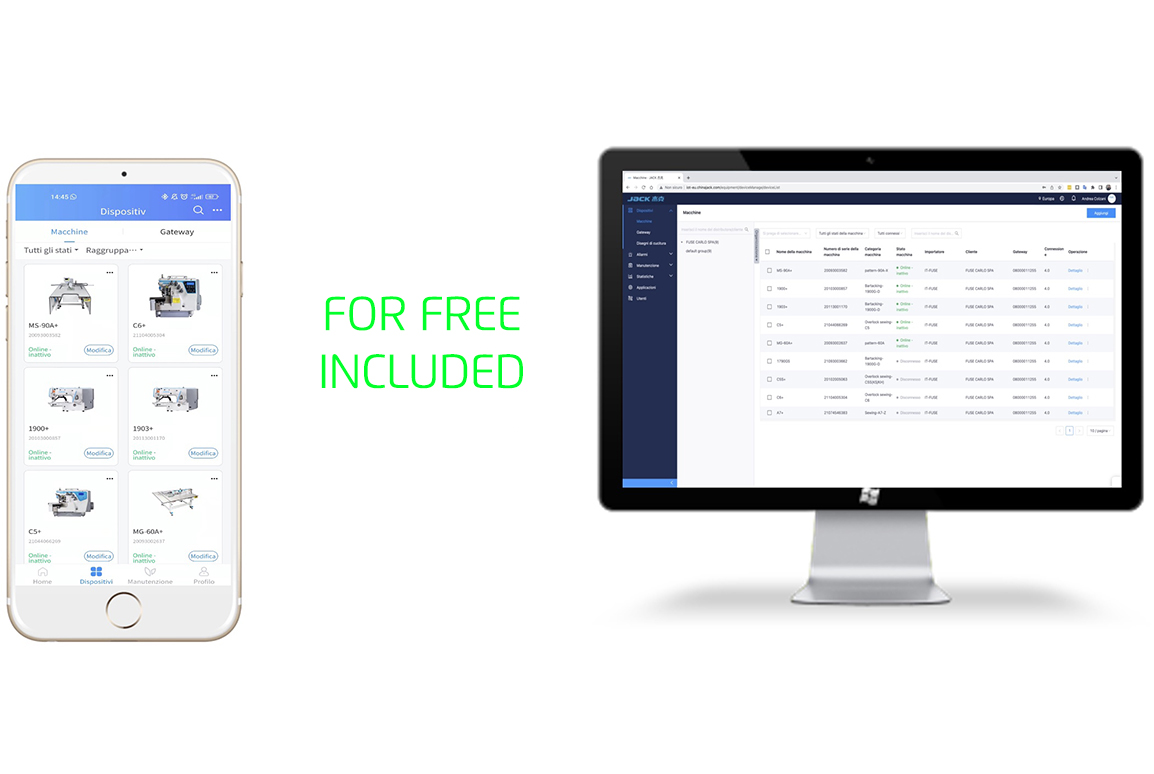 App And WebApp
New graphic interface and Italian language for the free Android and iOS app in the Cloud and the WebApp for PC (No hardware or software installation is required).
---
Functions
State of the machine
Edit parameters
Productivity and operations statistics
Scheduled maintenance
Notifications for calls, errors and faults
Sending the sewing pattern to the machine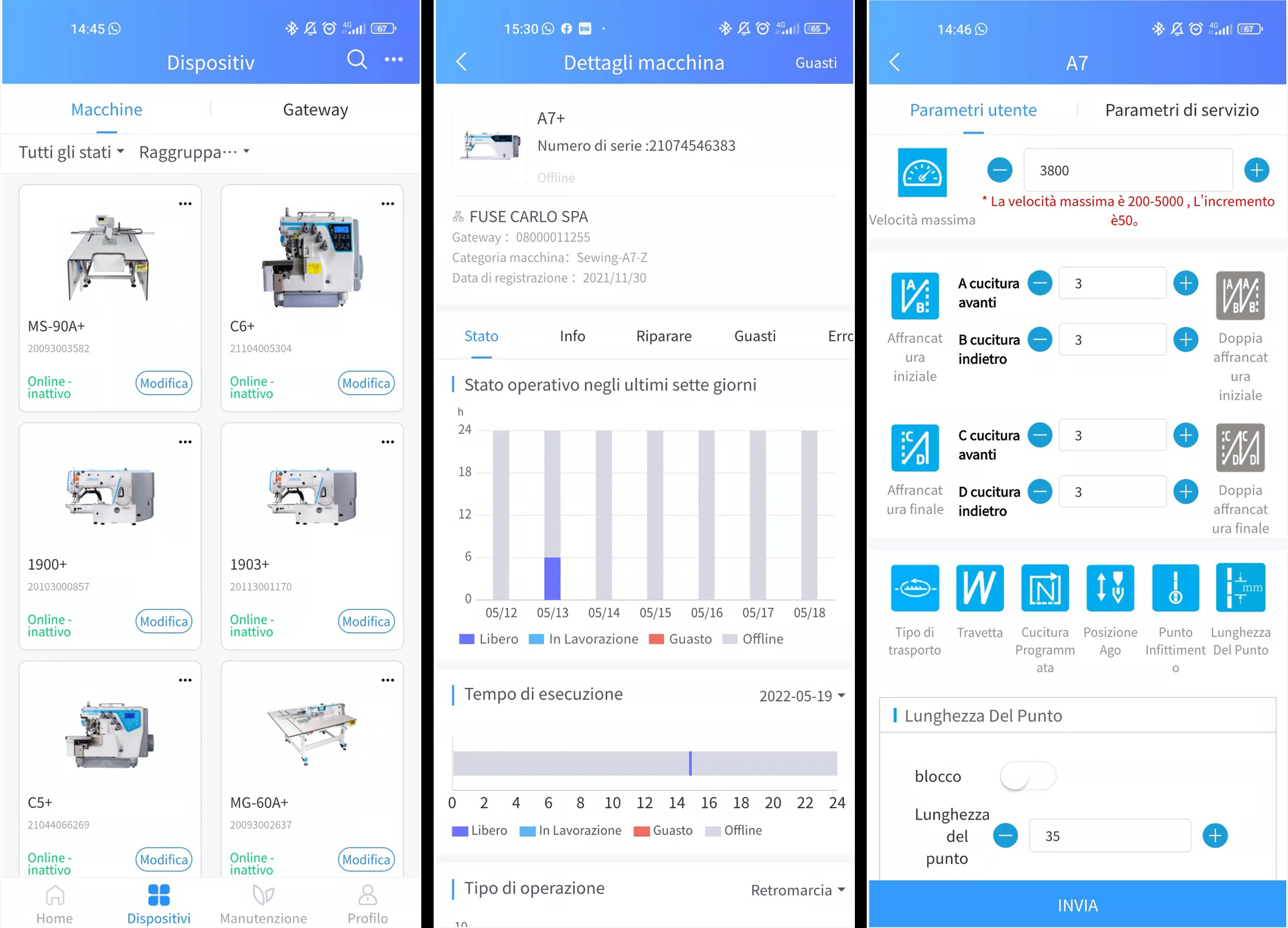 ---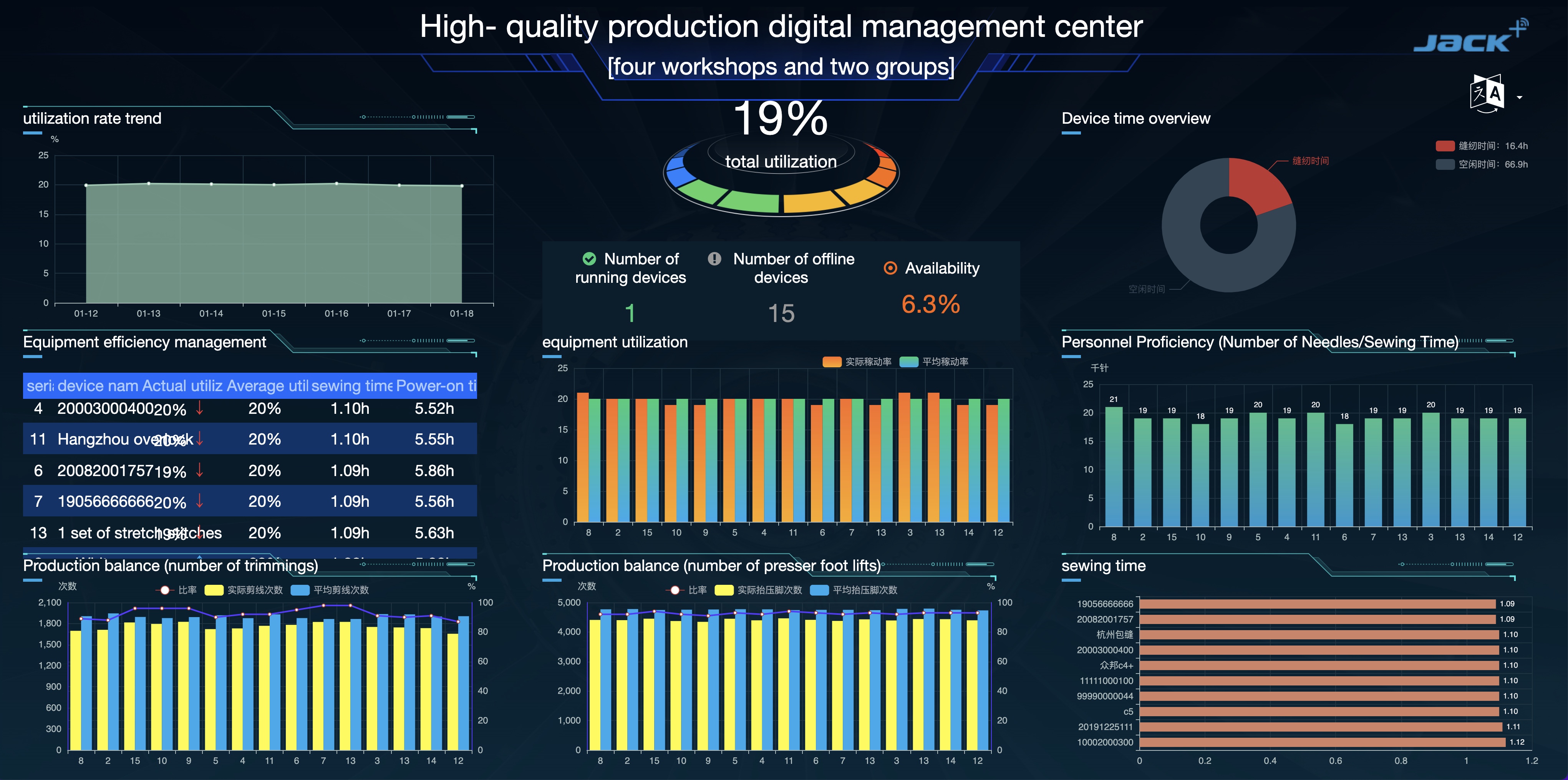 Statistics
Keep production under control in real time, thanks to the interactive graph.
---
Sewing Pattern
Are the sewing patterns not made in the same place of production? No problem, you can send it directly to your machine wherever you are via app or pc.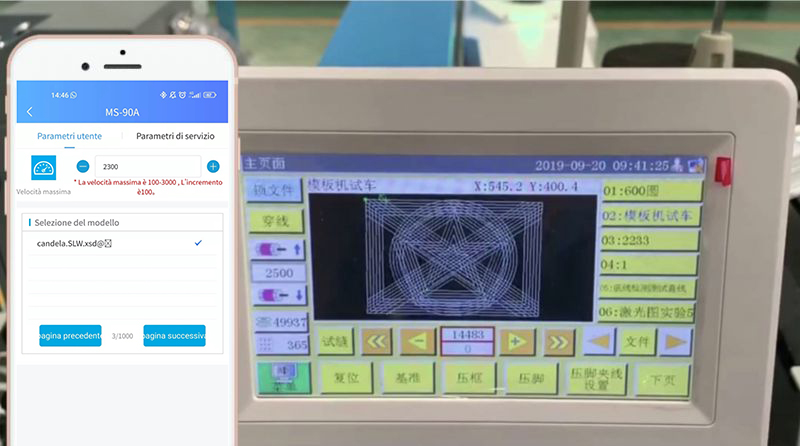 ---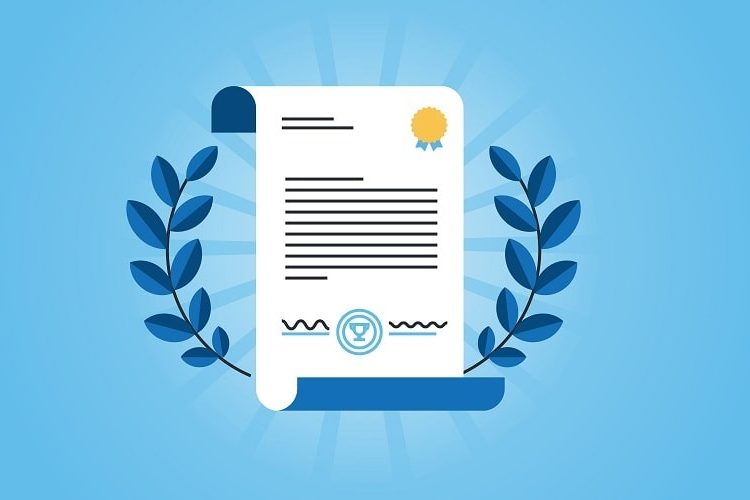 Certification
The Jack system open to third parties (API), with two-way communication to the machine via TCP-IP AND MQTT protocol connected to DATABASE IN CLOUD (GST, APS, MES) it can be certified as Industry 4.0.
---
Compatible Models
Lockstitch
A4E+
A5E+
A7+,
A8+,
A6F+,
5559+,
58420+
Overlock:
Interlock:
Heavy Duty:
Special:
Postbed:
Pattern Field:
1310+,
2210+,
3020+,
6040+,
MG60 +,
MG80 +,
MS90 +,
MS100 +,
MX100 +