JACK A5E-QL LARGE SPACE COMPUTERISED LOCKSTICH WITH ELECTRONIC CONTROL STITCH LENGTH
Jack A5E-QL
Large Space Computerized Lockstitch Machine
Lockstitch with large underarm space, digital stitch adjustment, silent digital bartack and sewing patterns. Electric tension disc opener, bobbin winder with automatic cut, elongated needle bar compass. Automatic thread trimmer, presser foot lifter, digital bartack and short thread trimming. Sealed oil pan.
Big Space Underarm
Large working space, easy job insertion, even quilts, quilted jackets and small sewing programs can be sewn without any problems.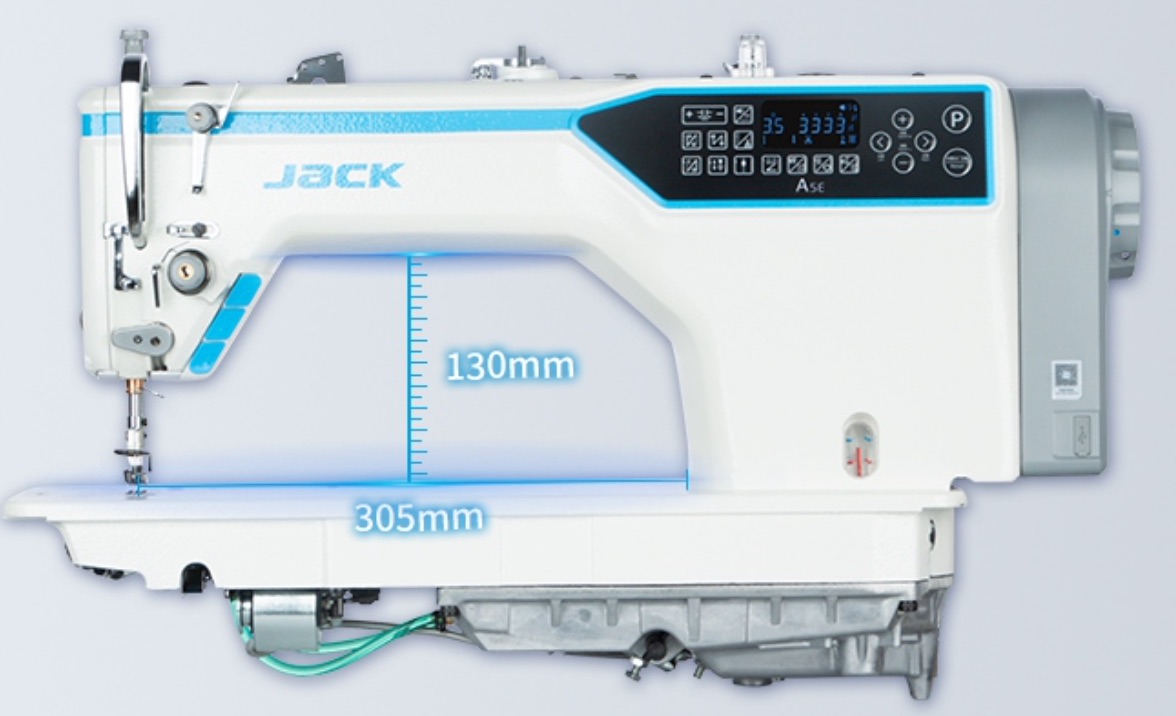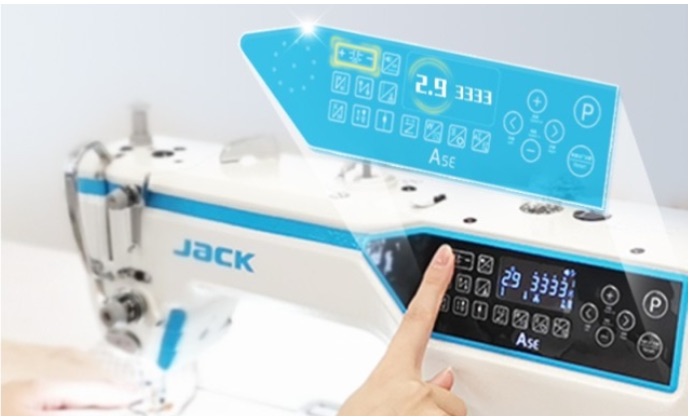 Digital Stitch Length
The stitch length can reach 0.1mm controlled by a stepper motor. The stitch length adjustment lock function has also been introduced.
Short Thread
You no longer need to cut the remaining thread: this avoids the risk of ruining the work and saves time and money. Furthermore, it is possible to insert the final and / or initial condensation stitch to avoid the unraveling of the stitch.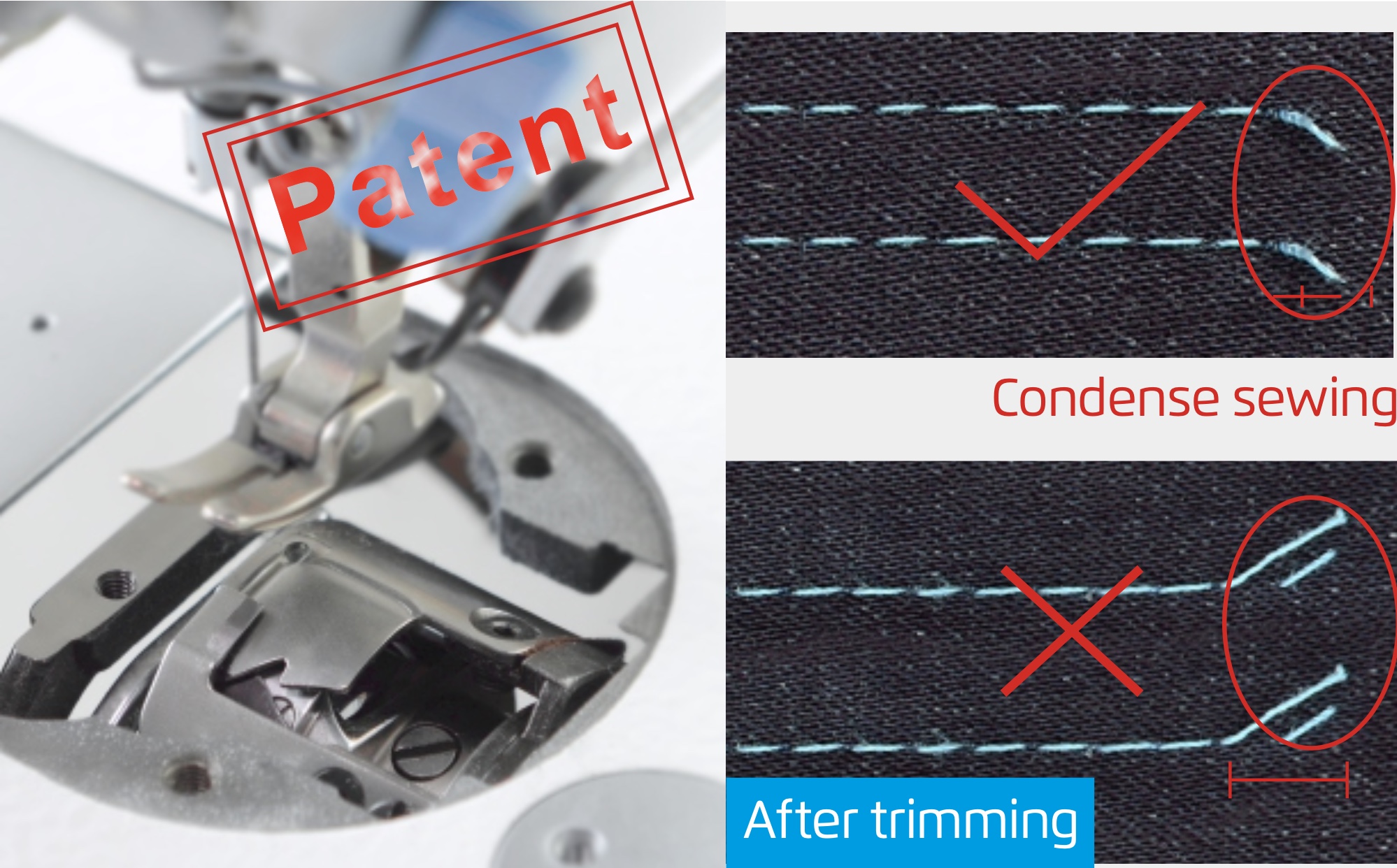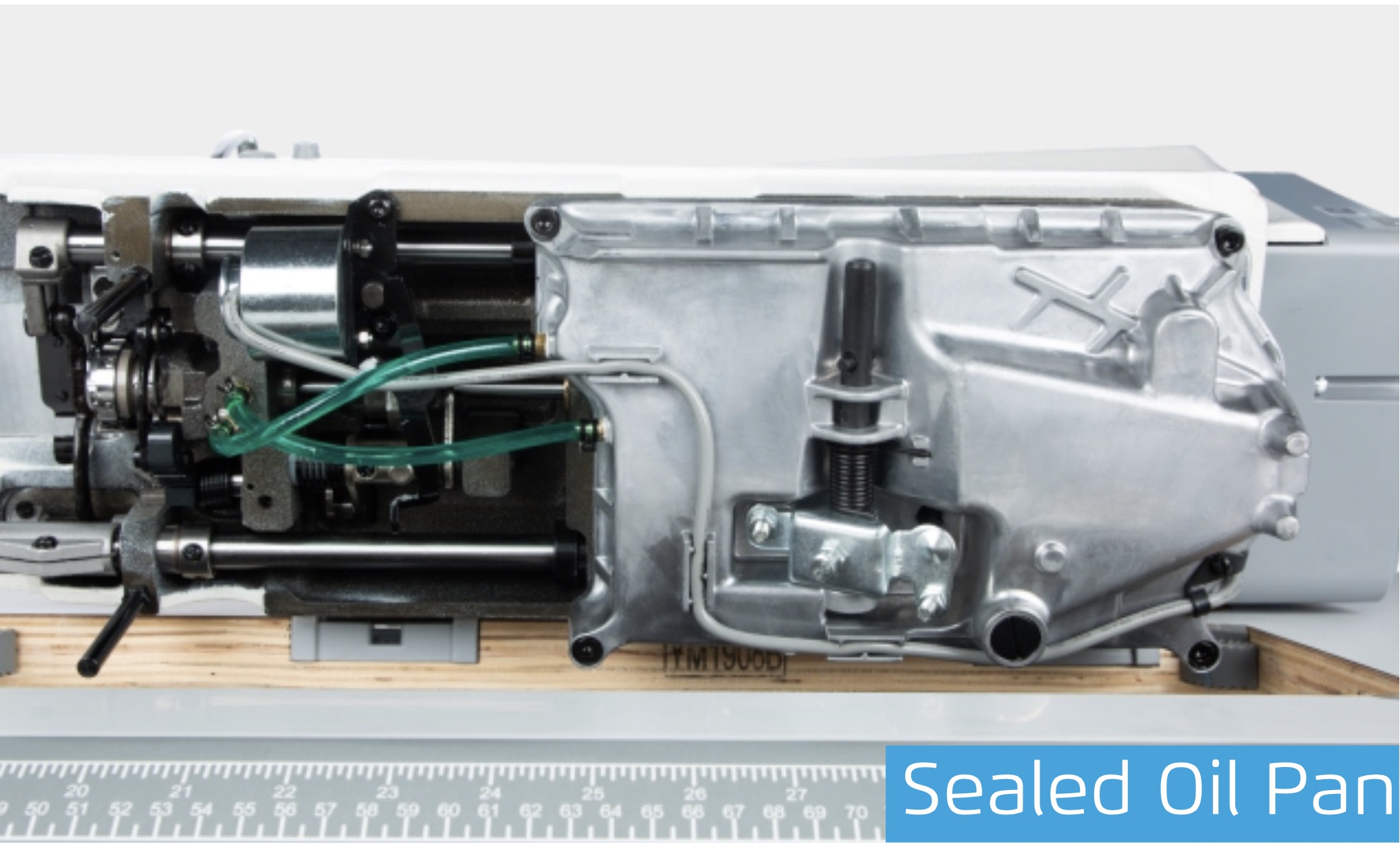 No Oil
The oil pan is sealed, prevents the entry of dust, keeping the machine clean and resistant, ensuring perfect lubrication.
Pattern Sewing
You can create beautiful ornamental stitches, thanks to the alternating stitch length. They can also be modified according to different needs.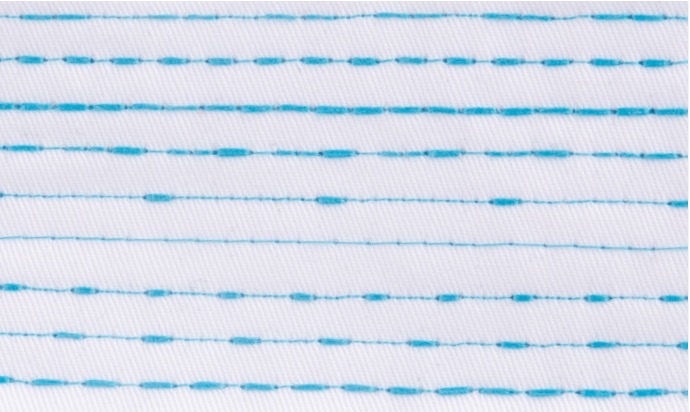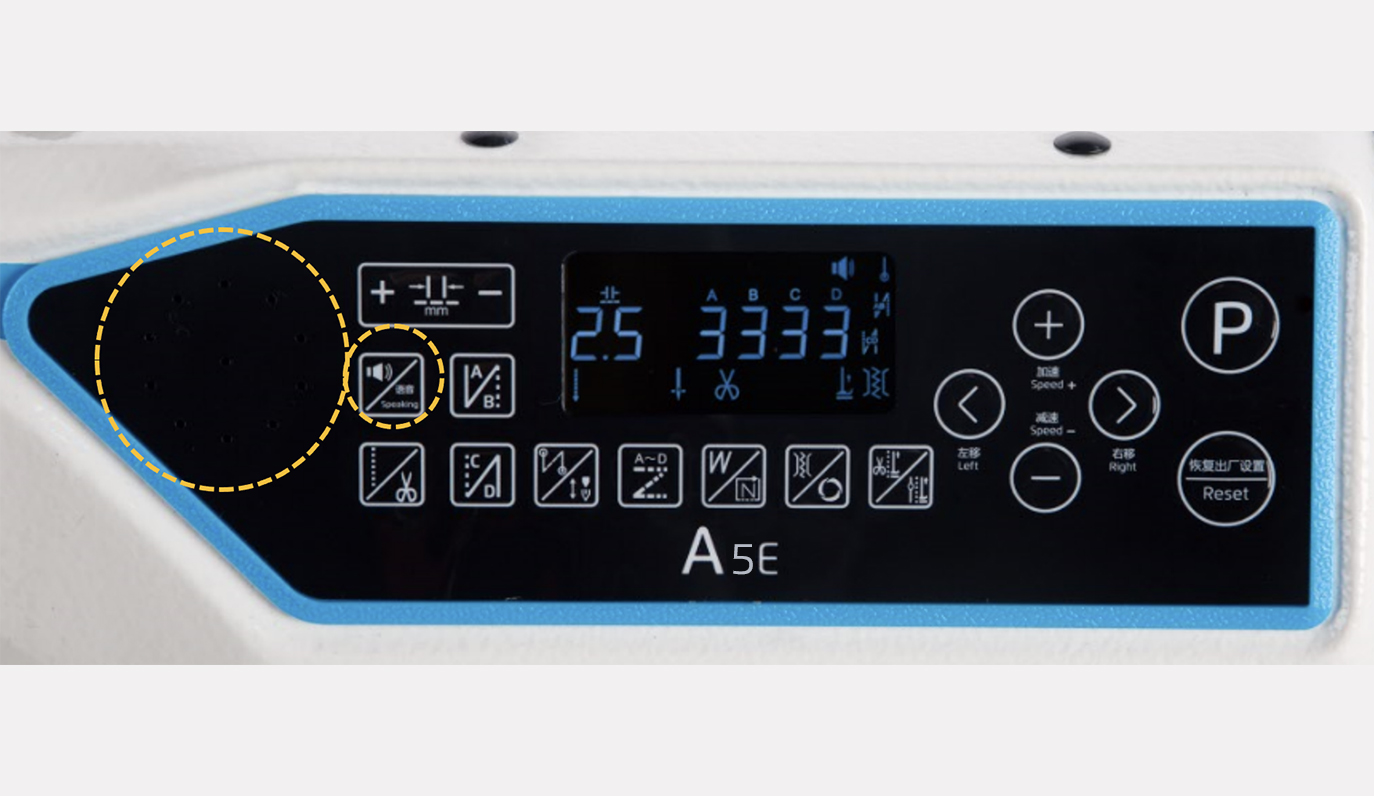 Voice Guide
The machine will teach you the various functions itself, if there are any errors it will notify you and by clicking on the VOICE button it will suggest how to solve the problem.
Bird's Nest Prevention (Optional)
No tangles of threads on the fabric when starting to sew thanks to the N (Bird's nest prevention) device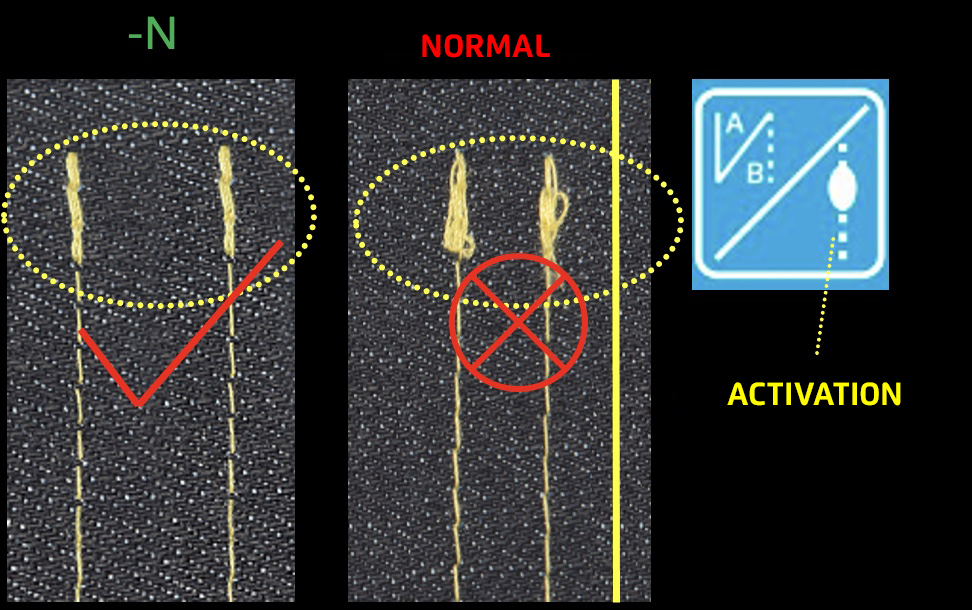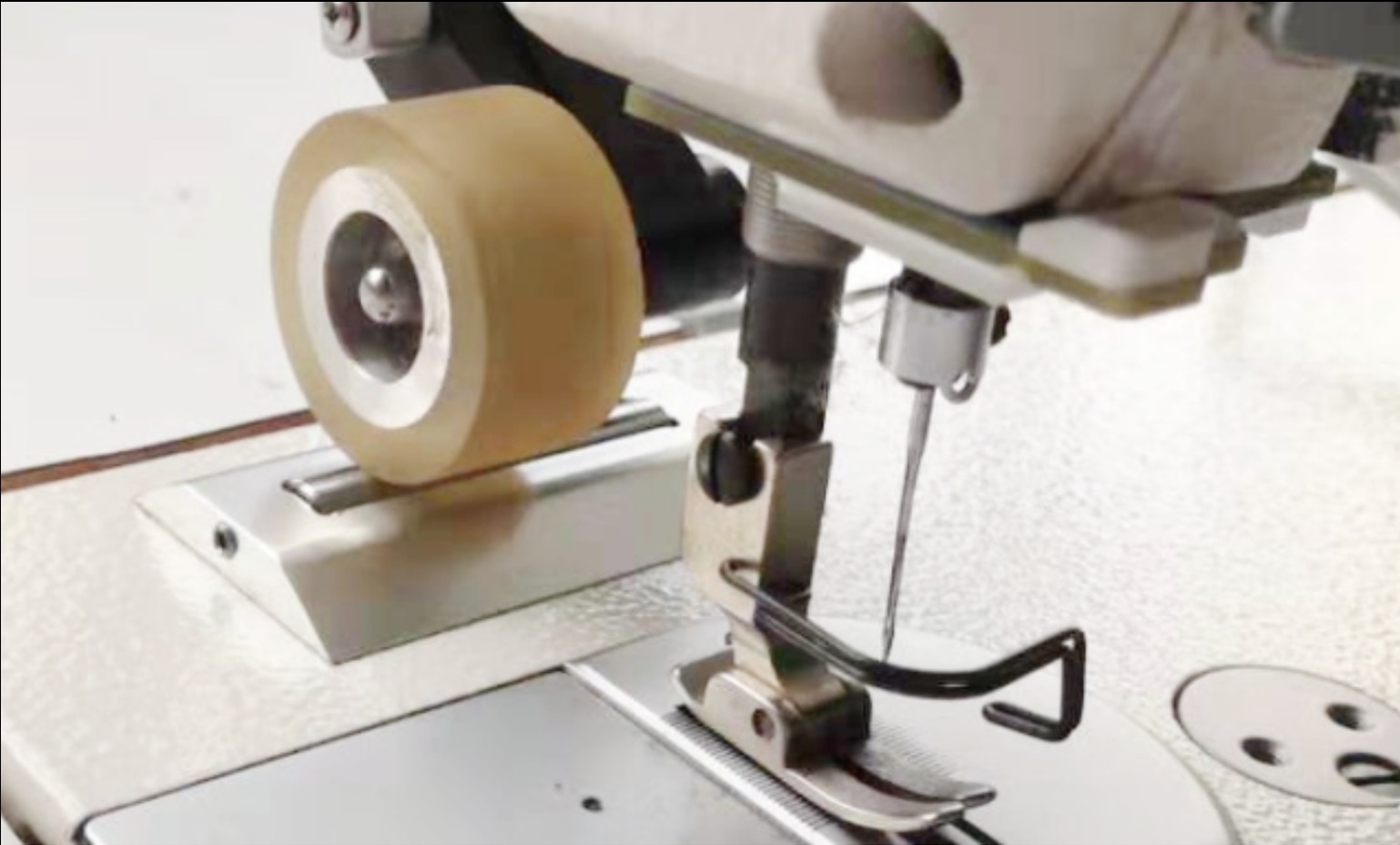 Integrated Puller (Optional)
Original digital puller for Lockstitch seams, needle break prevention on heavy fabrics, numerous functions in sync with the machine.
Industry 4.0 (Optional)
Thanks to the integrated WIFI module you can modify the parameters and control the productivity of the machine directly from the application. NB: a Jack gateway must be purchased for every 50 machines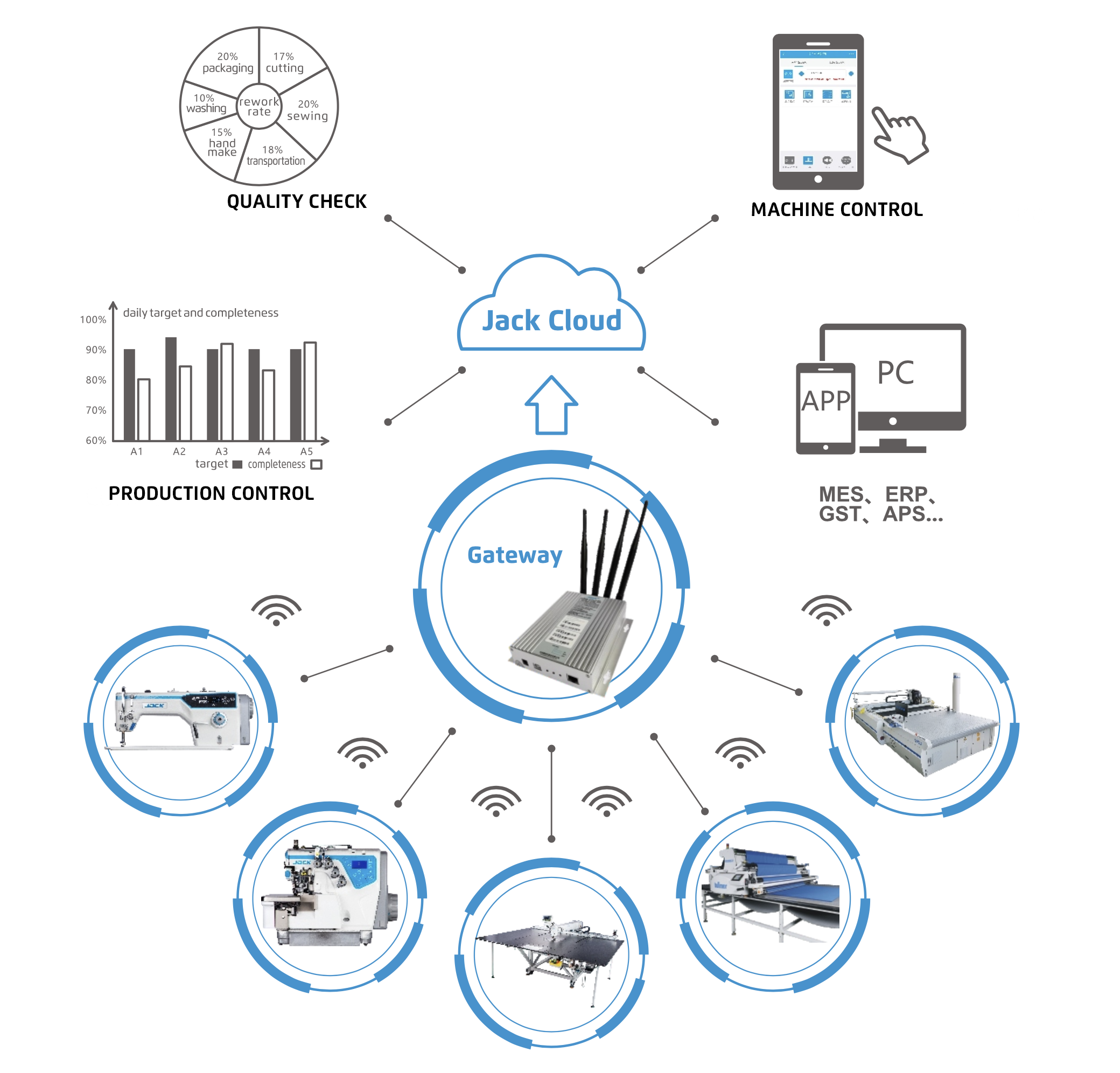 ---
Technical Specification
| Model | Jack A5E-QL |
| --- | --- |
| Needle | DBx1 11-18# |
| Thread Number | 2 |
| Max. Stitch Length | 5 mm |
| Presser Foot Lifter Height | 5 - 13 mm |
| Max. Speed | 5000 s.p.m |
| Thin / Medium Thick Material | YES |
| Thick Material | - |
| Volume | 690 x 295 x 550 mm |
More Information

| | |
| --- | --- |
| Part No | JACKA5EQL |
| Weight (KG) | 77.000000 |