JACK S7-91-T FULLY AUTO 1N POST BED SEWING MACHINE COMPLETE
Jack S7-91-T
Digitalized Postbed Machine With Independent Stepper Motors
Postbed machine with computerized independent double rollers feeding and intelligent control: it is the perfect choice for variety of high-end leather shoes, sports shoes, suitcases, bags, gloves, leather products such as clothes, hats, etc.
Silent Bartack
The stepper motor controls bartack making it quieter and faster.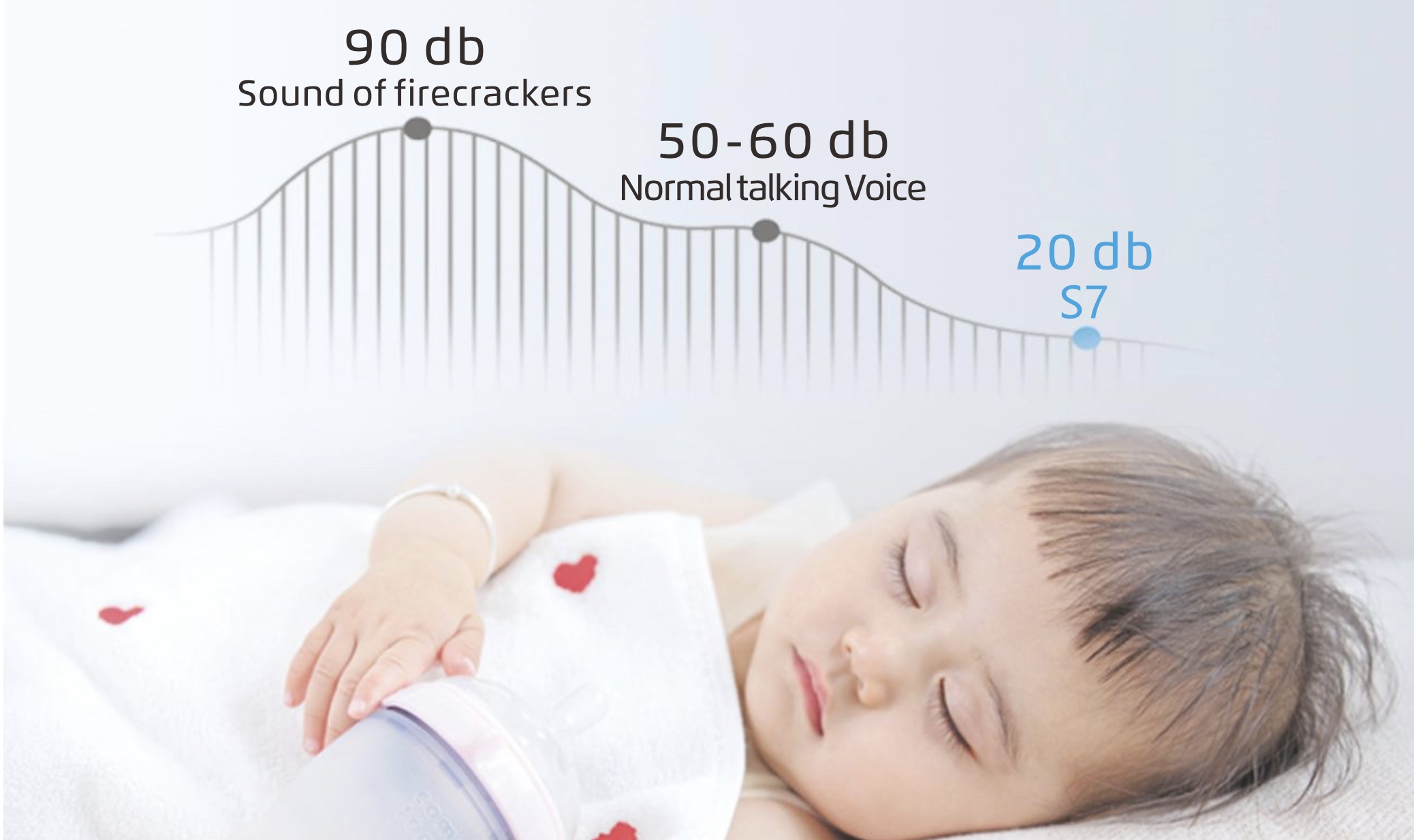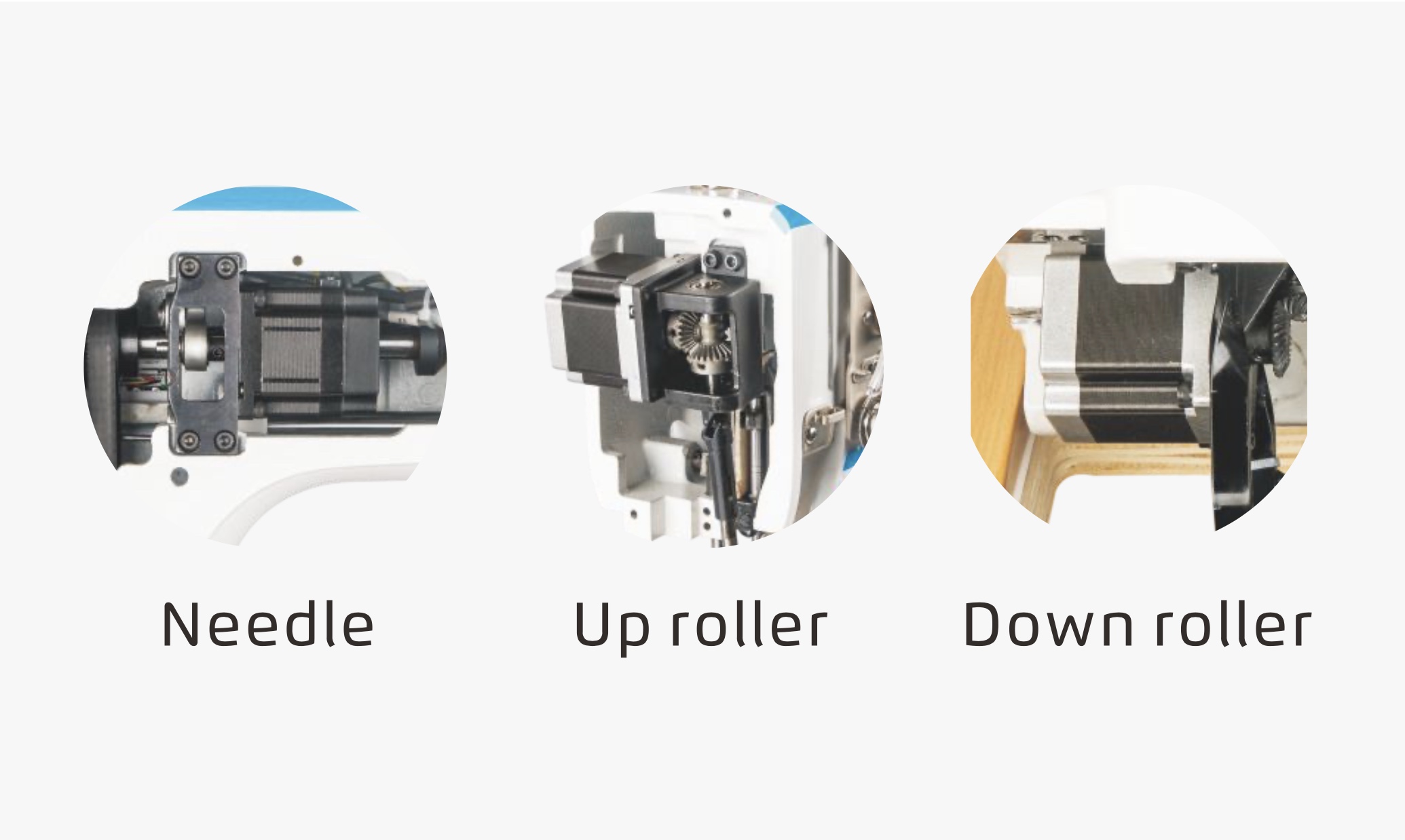 Step Motors
In addition to the main shaft motor, the machine has 3 other stepper motors: one on the needle bar for the needle feeding and the other two independent on the rollers to which the differential can be set. All this allows a more accurate, quick and silent sewing.
Fine Adjustment Of The Roller
Quickly and precisely adjust the pressure of the roller using a screw located in the upper part of the machine.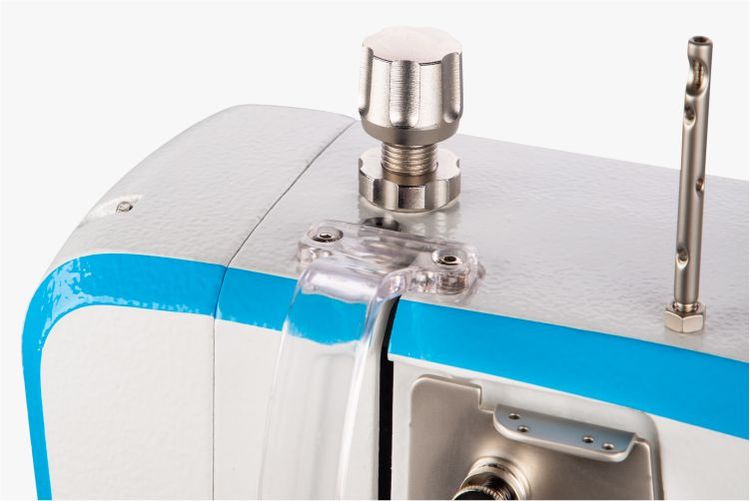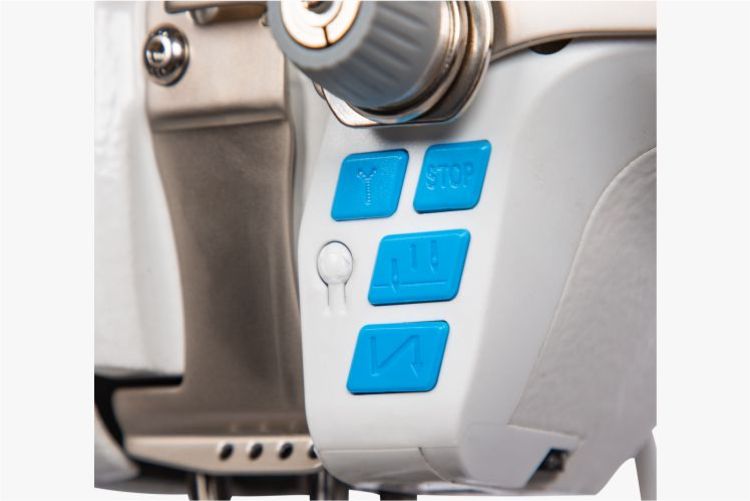 Programmable Key
A button has been inserted to quickly change the stitch length.
Extendable Bartack Lever
The bartack lever is made of a double layer, so that the second part can be extracted by extending it and making it easy to use with the arm while sewing.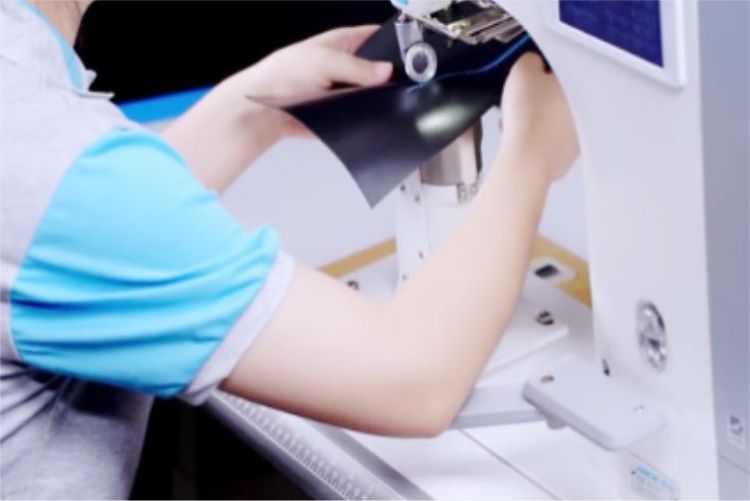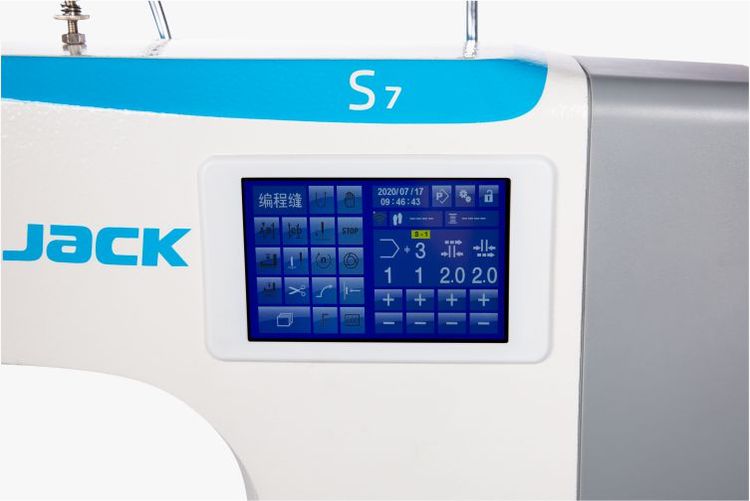 Multilanguage Touch Screen
The large 5-inch touch screen is easy to use and allows you to change the speed, stitch length, sewing modes and other parameters in Italian.
Sewing Patterns
Thanks to the step-by-step motors it is possible to create ornamental stitches by programming different stitch lengths and stitch repetition as desired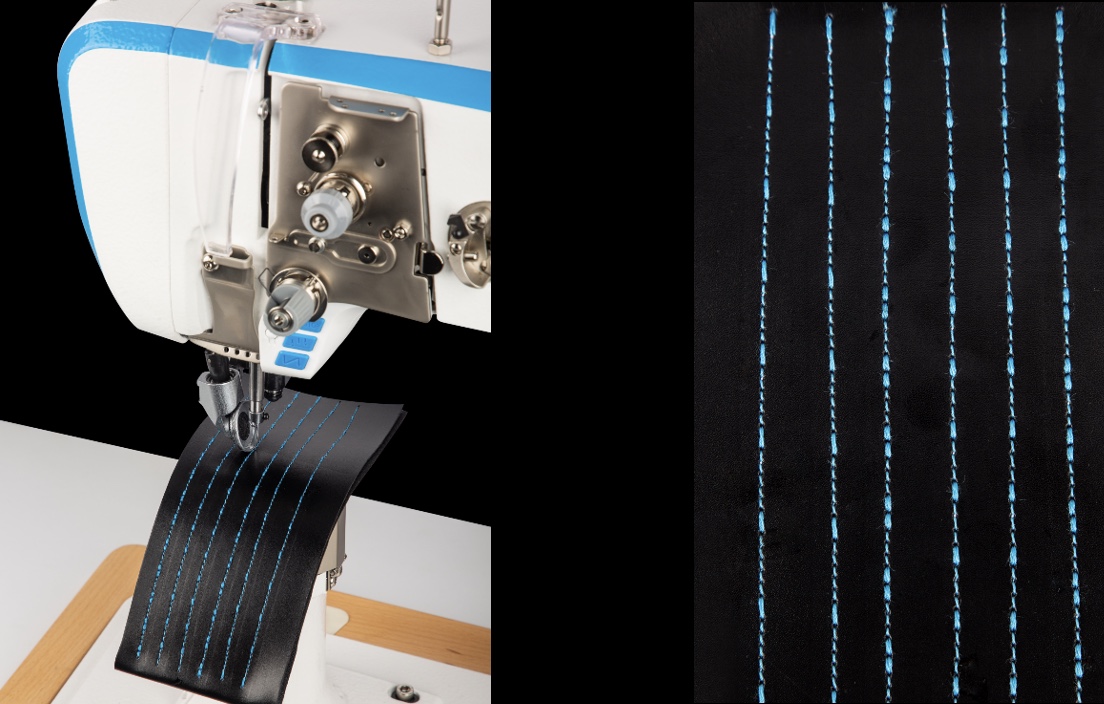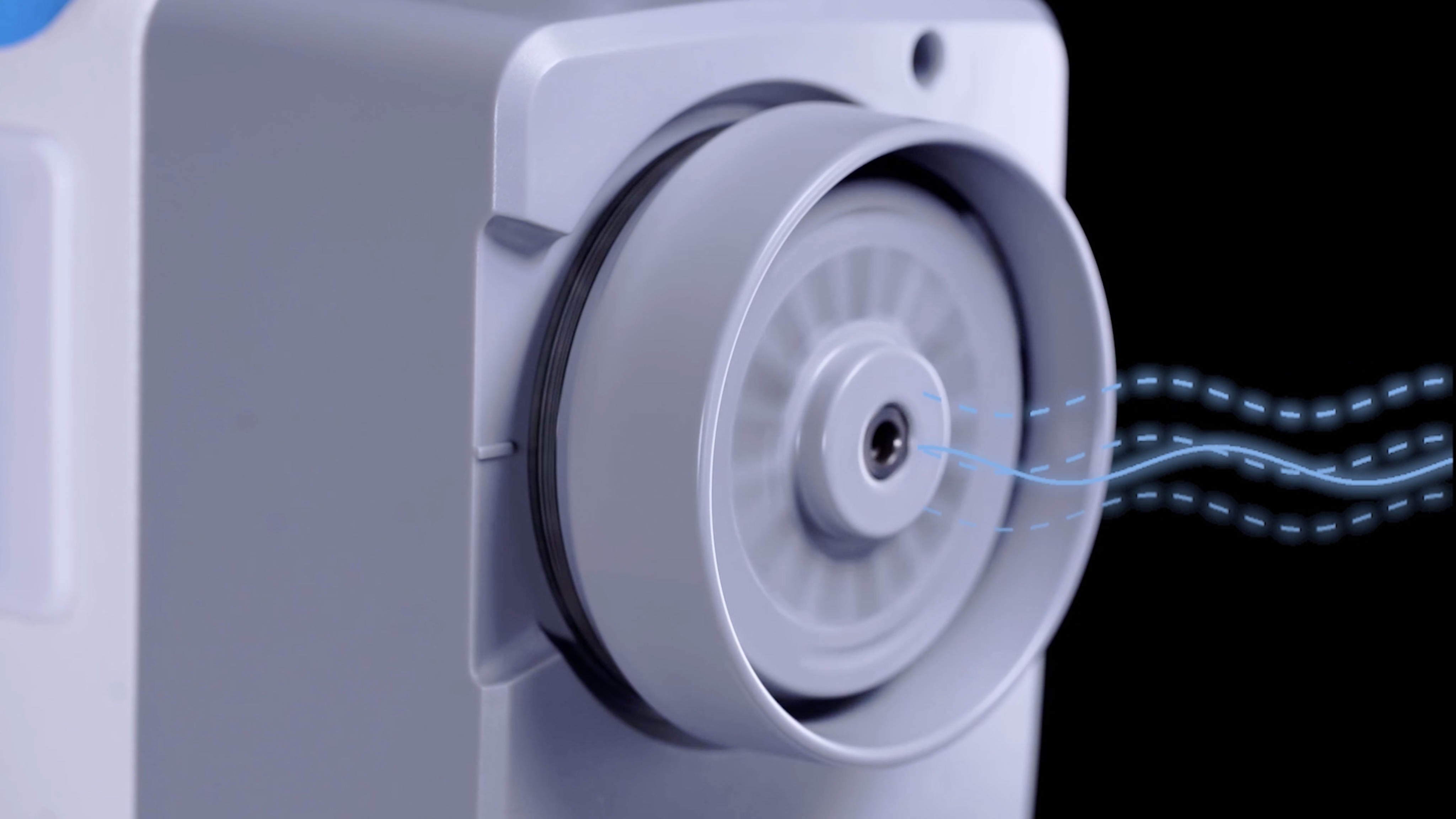 Self-Cooling Handwheel
The structure of the handwheel works as a fan capable of keeping the internal components at about 4 degrees less than other machines, extending the life of the machine.
Folding Guide
Ensures the same distance from seams, also prevents the thread from loosening during the tight stitch, when the thickness of the fabric changes or in corner seams.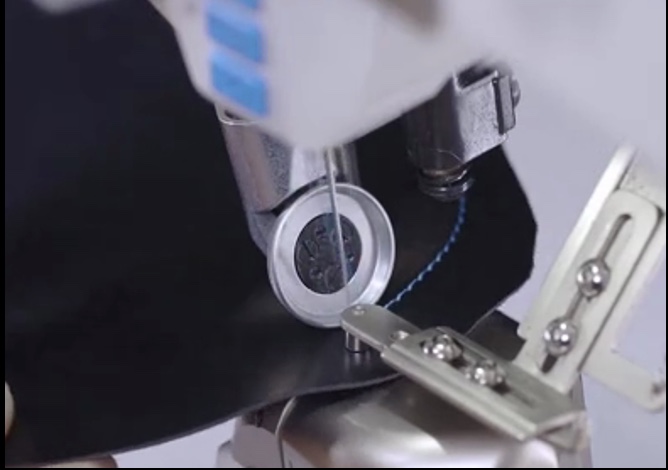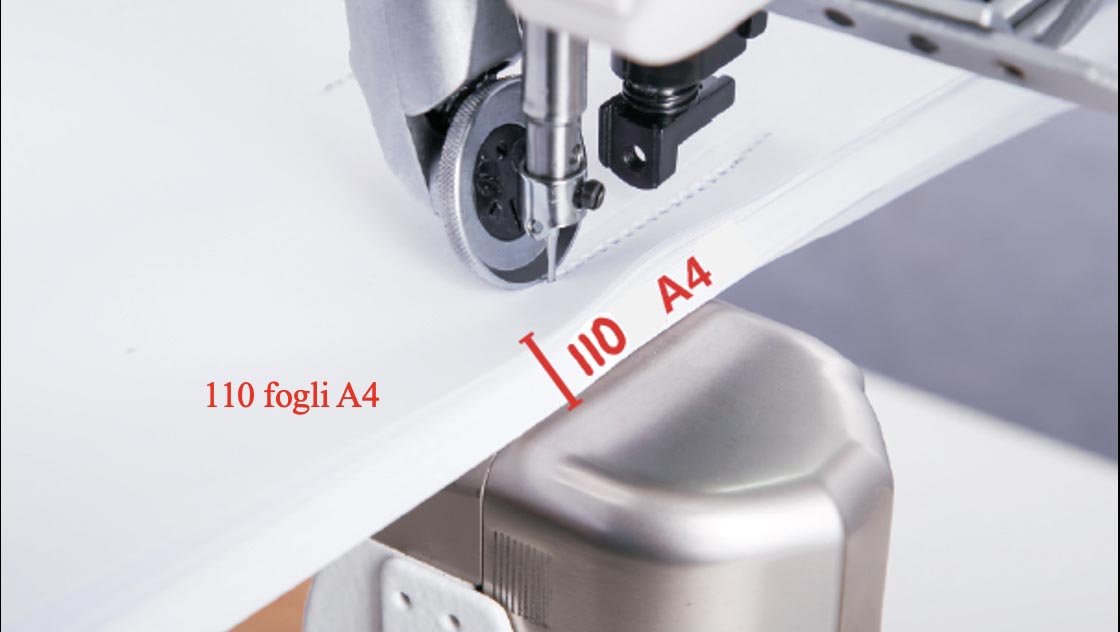 High Perforation Capacity
It can penetrate more than 110 layers of A4 paper, and the ultra-heavy fabrics of work shoes can be easily sewn.
Ultraviolet Light
In addition to the dimmable light with multiple shades and intensities, we have added ultraviolet light to increase the visibility of the drawn line of the seam.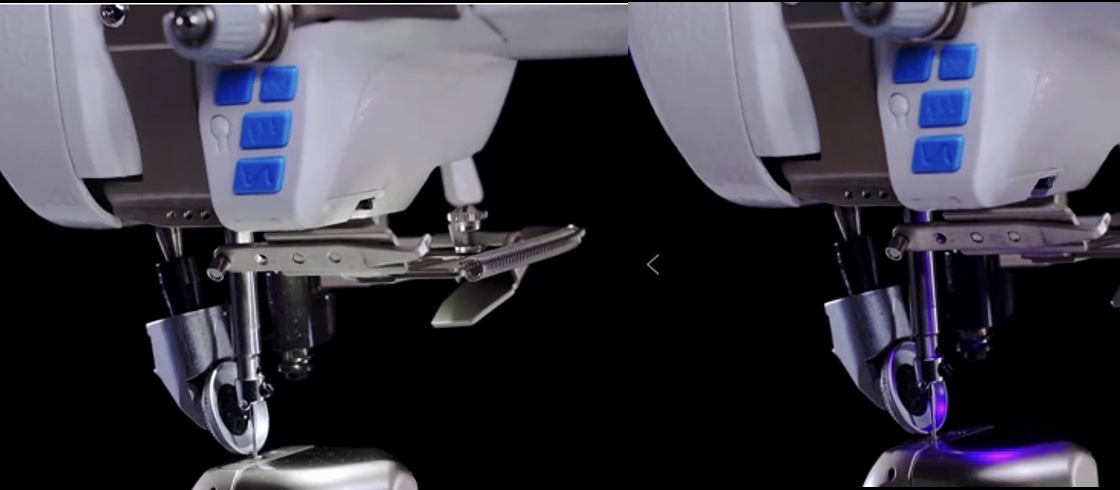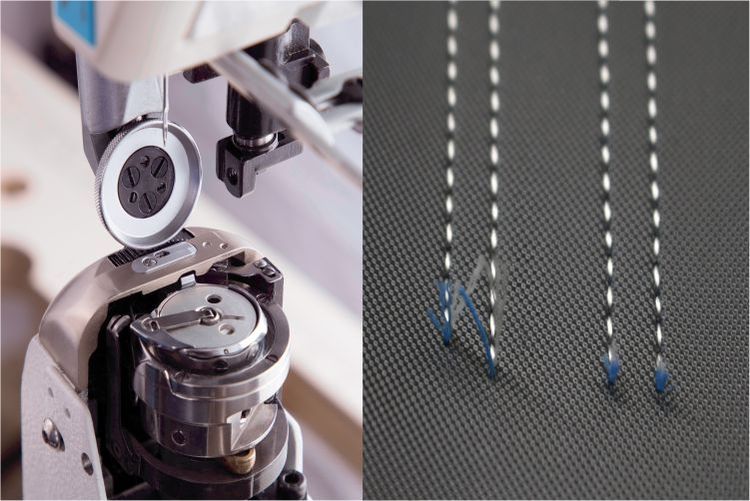 Short Thread (X)
Precise and clean thread trimmer, thanks to its new design the thread is cut to just 3mm so you don't have to trim it by hand, saving time and money.
Bobbin End Detection
Automatic detection of the thread less than 30cm remaining in the bobbin, automatic stop for bobbin replacement, it maintains the quality of the fabric without punching it empty. (optional)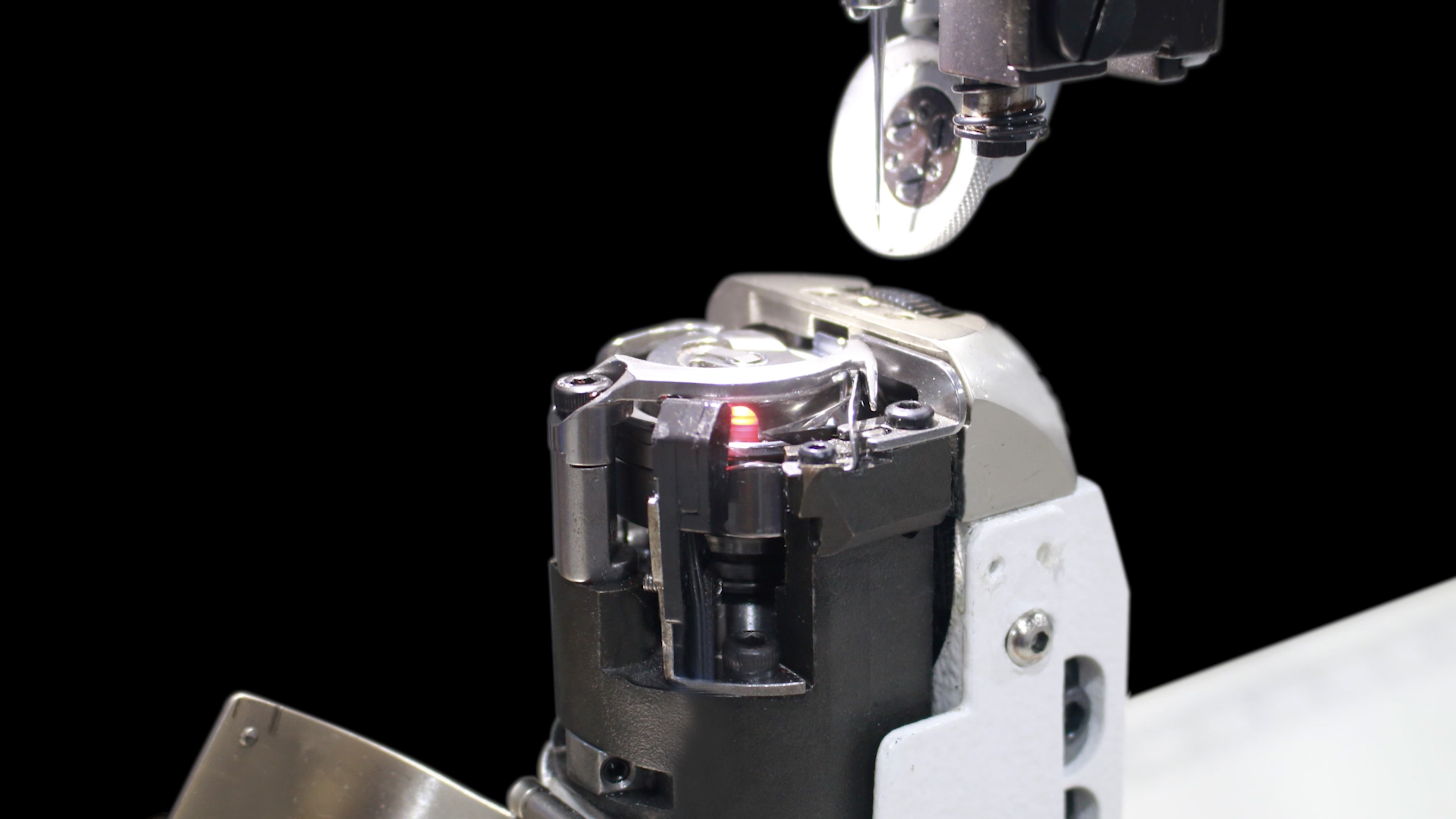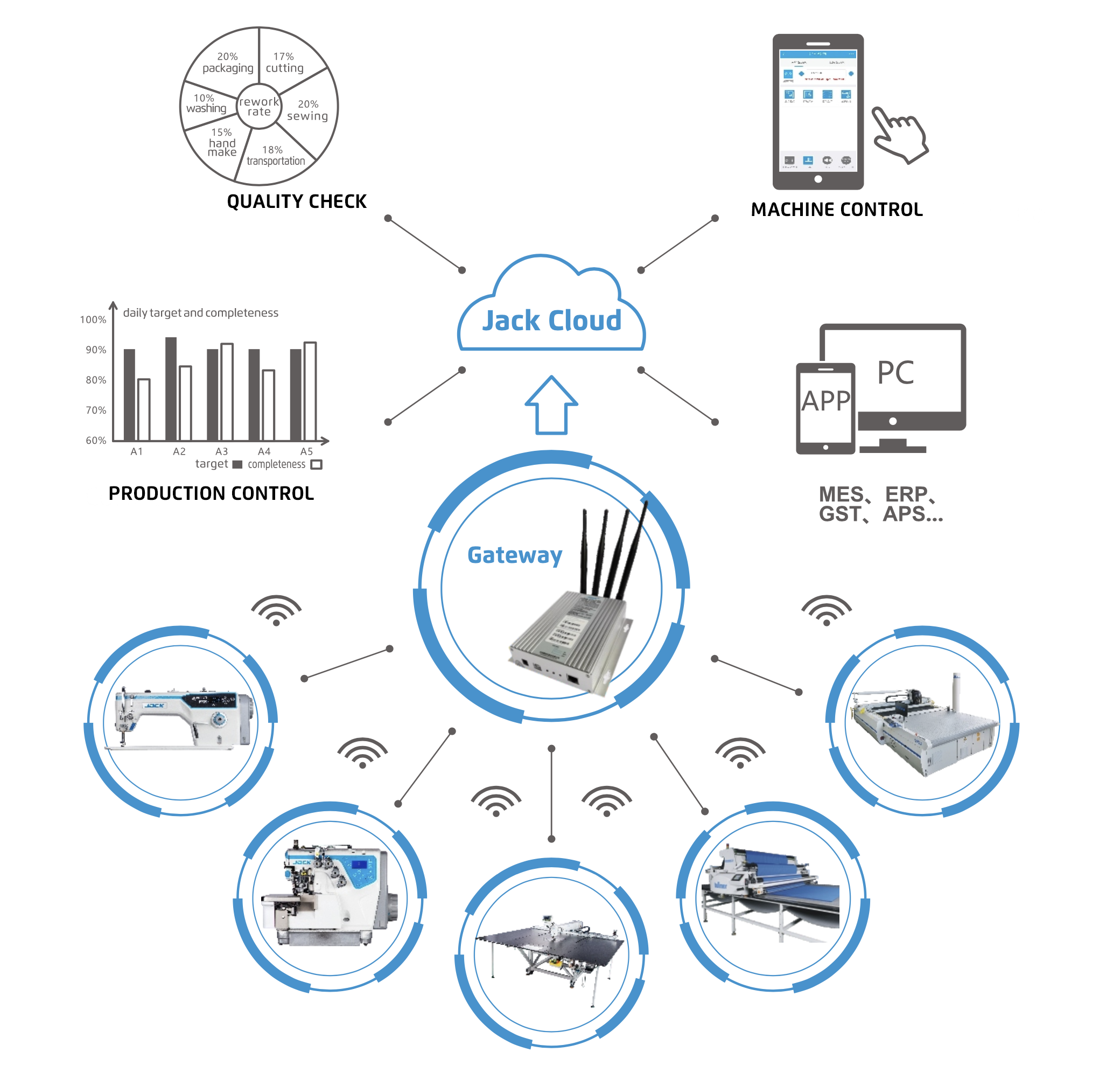 Industry 4.0 (+)
Thanks to the integrated WIFI module you can modify the parameters and control the productivity of the machine directly from the application. NB: a Jack gateway must be purchased for every 50 machines
---
Technical Specifications
| Model | Jack S7-91-T |
| --- | --- |
| Max. Speed (S.P.M) | 2500 |
| Needle | DPx5 9-23# |
| Presser Foot Lifter Height (mm) | 12 |
| Maximum Stitch Length (mm) | 5 |
| Needle Bar Stroke | 41 |
| Auto Trimmer | Yes |
| Auto Presser Foot Lift | Yes |
| Short Thread Tail | - |
| Volume (mm) | 882x375x794 |
| Weight (kg) | 63/72 |
More Information

| | |
| --- | --- |
| Part No | JACKS791T |
| Weight (KG) | 86.000000 |
| Manufacturer | Jack |