JACK JK-9820-01 EYELET BUTTON HOLE MACHINE COMPLETE
Jack JK-9820-01
Eyelet Button Hole Machine
Thread Clamp Structure
Optimizes the locking of the thread and avoids problems at the start of the seam.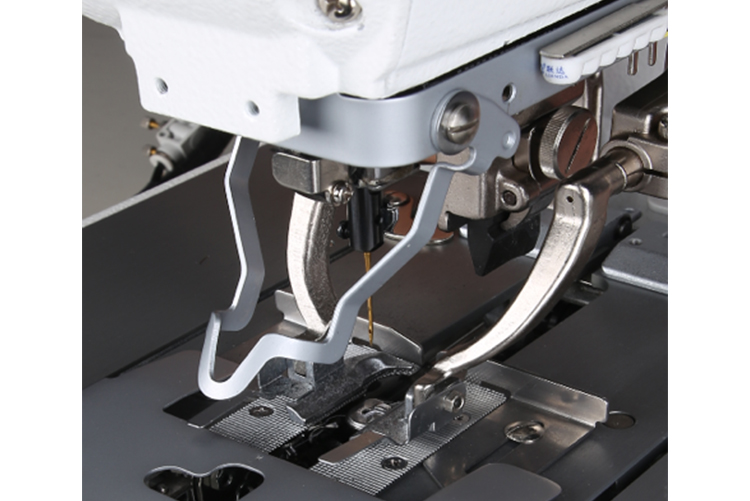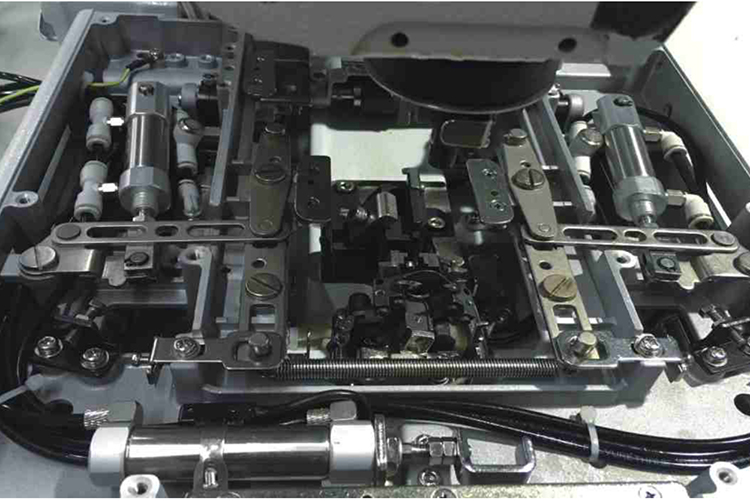 Noise Reduction
Special machining on gears and camshafts to reduce vibrations and noise (80dB reduction).
Accurate Stitching
The machine controlled by the servo-motor makes sewing precise even at high speed. The control system allows you to always maintain the initial position.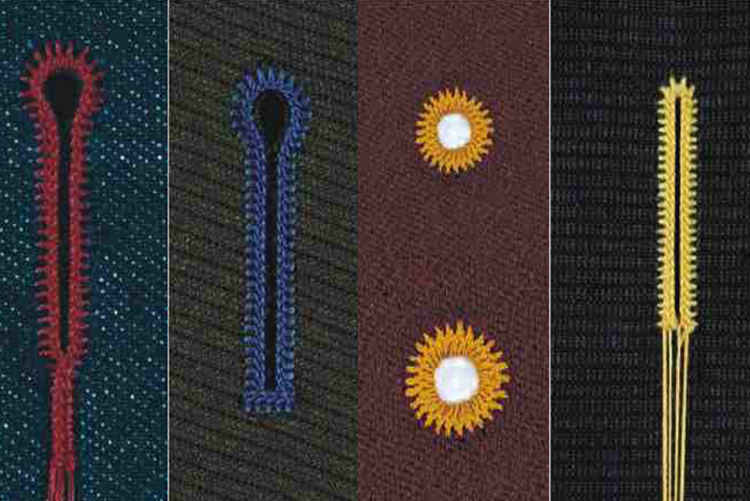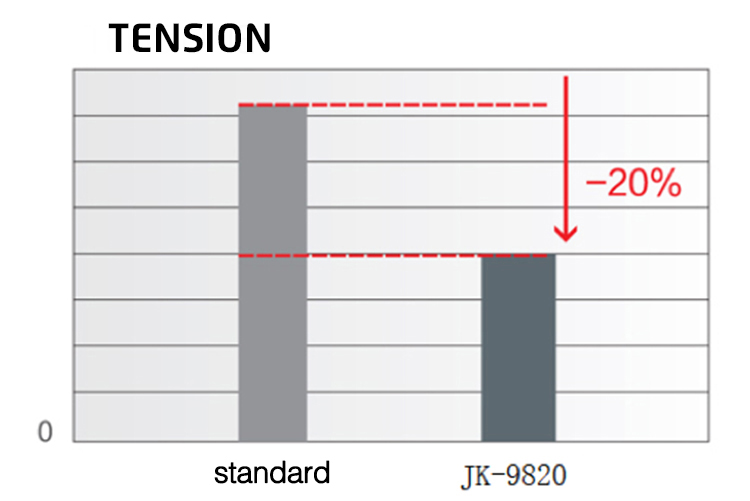 Stitch Jump Reduction
Once the hooks and other mechanical parts have been optimized, the machine can sew with lighter thread tension thus reducing stitch skipping and thread breakage.
LCD Display With Icons
The cutting length and the position of the blade can be precisely adjusted.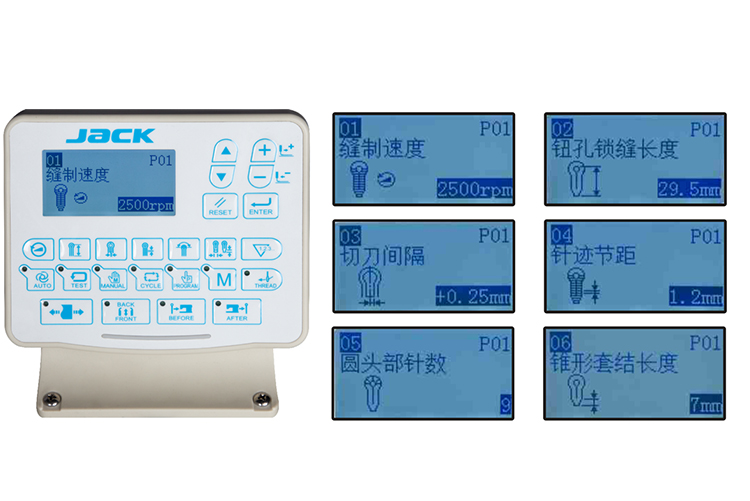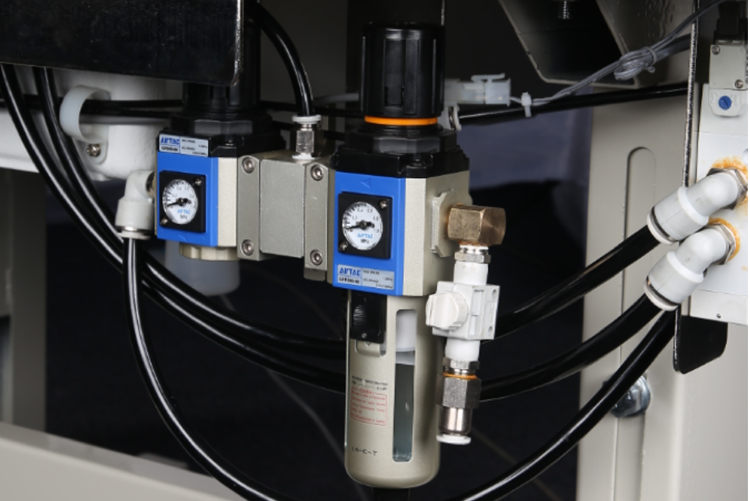 Air System
Improved air attacks to make connections faster and stronger
Big Operation Space
The 120mm machine body space is suitable for different types of fabric and garment types, especially suitable for sewing multiple holes and back pockets.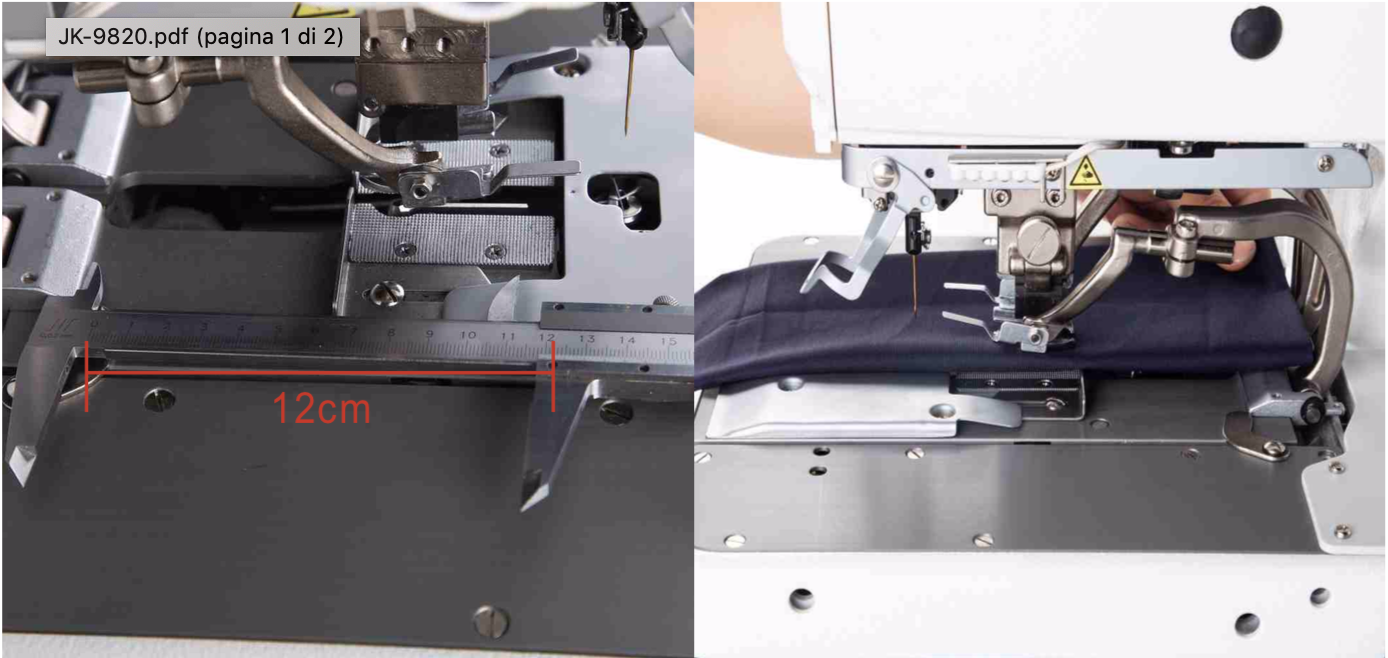 ---
Technical Specifications
Model
Jack JK-9820-01
Needle Thread Trimmer
Long Thread Trim
Bobbin Thread Trim
Long Thread Trim
Main Applications
Men's Clothing
Casual Clothing
Other Application
Suit-Dress
Jeans
Trousers
Function
Trimming both needle and bobbin thread
Sewing Length
Round Head Eyehole: 8 - 43mm
Straight Button Hole: 5 - 42mm
Press Foot Length (Standard)
30mm
Length of Hammer (Standard)
22mm
Length of Hammer (Accessory)
30mm
Max Speed (s.p.m)
1500 - 2500
Needle Code
0.5 - 2.0mm
Zig Zag Sewing Width
In mechanical conditions, it is 4.0mm wide at the most and the zigzag sewibg width is 5.0mm at most
Zig Zag Sewing Width (Factory Setting)
2.5mm
Length of stream head
0 - 20mm
Height of Work Clamp
Standard Height is 12mm (May reach 16mm at highest)
Start-off Mode
Double Pedal Switch
Fabric Feeding Device
Intermittent cloth-sending of 3 pulse motor (X, Y)
Machine Needle
DOx558 Nm80 - Nm120
Safe Setting
If there are any prblems, the inner settiong with urgent stop function and driven by safe circuit will automatically stop the machine
Upper Shaft Motor
WAC Servo Motor 550W
Air Pressure
Main Regulator: 0.5Mpa
Hammer-Pressure Regulator: 0.4Mpa
Air Consumption Volume
43.2 liter/minute (8 cycles/minute)
Weight
Machine Head: ~120kg
Operation Board: ~0.6kg
Control Box: 14.2 - 16.2kg
Volume
123x83x144 mm
Power Supply
Single Phase 100V/200V, Three phases 200V/220V/380V/400V, 400VA
More Information

| | |
| --- | --- |
| Part No | JACKJK982001 |
| Weight (KG) | 140.000000 |
| Manufacturer | Jack |