JACK JK-T9280D-73-2PL-Q 1/8" FEED OFF THE ARM COMPLETE
Jack JK-T9280D-73-2PL-Q
1/8" Three Needle Feed Off The Arm Double Chainstitch Machine
Three needle feed off the arm double chainstitch machine, with newly developed folder. The machine is the leading double chainstitch machine for heavy weight fabrics and achieves higher efficiency in operation and higher quality of finished products. The looper tucks the thread without fail, thereby preventing stitch skipping. Machine is equipped with top and bottom roller type steel cloth puller that securely clamps the materials.
Wide Range Of Applications
This series of feed of the arm machines are used for sewing various products such as denim, shirts and raincoats.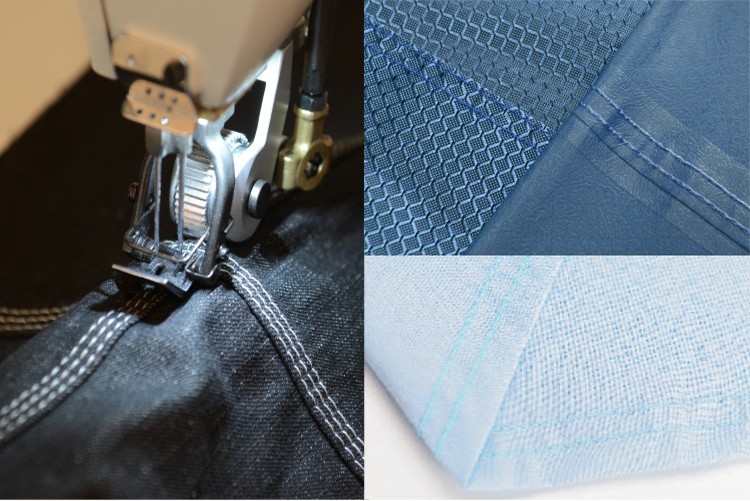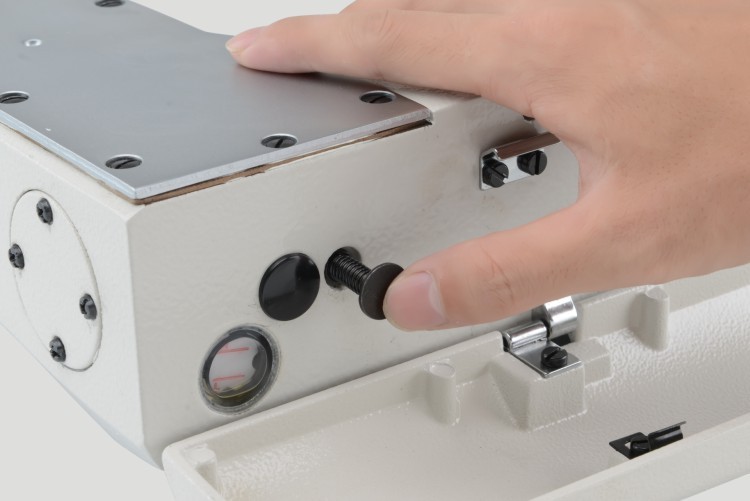 Stitch Adjustment
Push button adjustment can flexibly change the stitch length of the machine to suit a variety of needs.
Column Stand
This type of stand is convenient to use for these processes (it could be optional).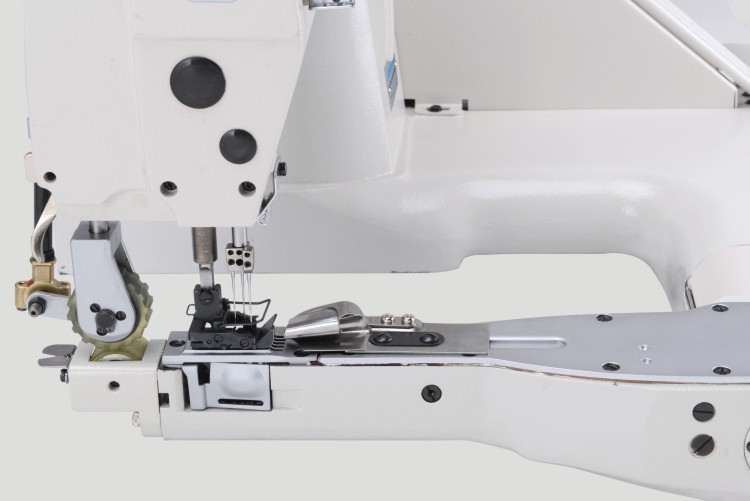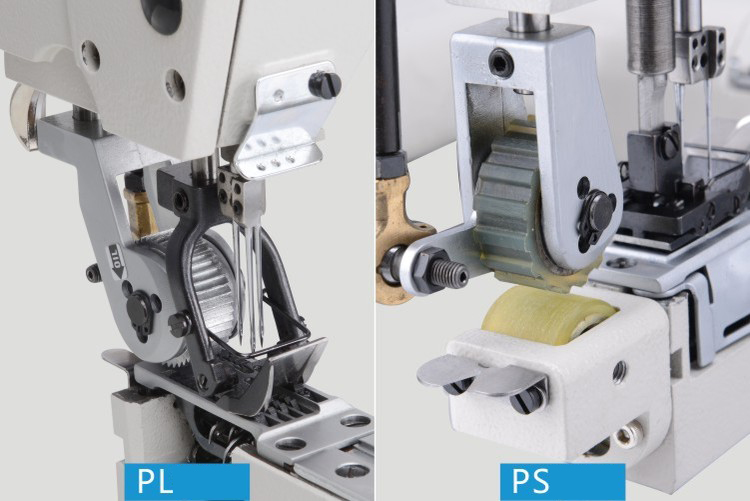 Types Of Pullers
The PL device is a motorized and incorporated puller.
The PS device is an external puller, driven by a timing belt.
Efficient Puller
The oil-lubricated rear puller can be used to make feeding lighter and easier.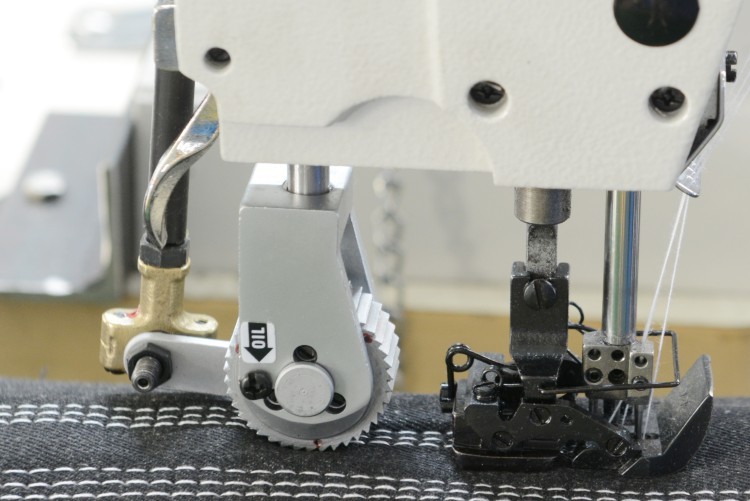 ---
Technical Specifications
| Model | Jack JK-T9280D-73-2PL-Q |
| --- | --- |
| Needle Gauge | 1/8" |
| Needle | TVx5 21# |
| Stitch No. | 3 |
| Thread No. | 6 |
| Presser Foot Lifting Height (mm) | 10 |
| Light Material | |
| Medium Material | |
| Heavy Duty | |
| Heavier Duty | Yes |
| Max Speed (S.p.m) | 3000 |
| Volume (mm) | 685x535x475 |
| Weight (kg) | 61.5/68.5 |
More Information

| | |
| --- | --- |
| Part No | JACKJKT9280D732PLQ |
| Weight (KG) | 88.000000 |
| Manufacturer | Jack |